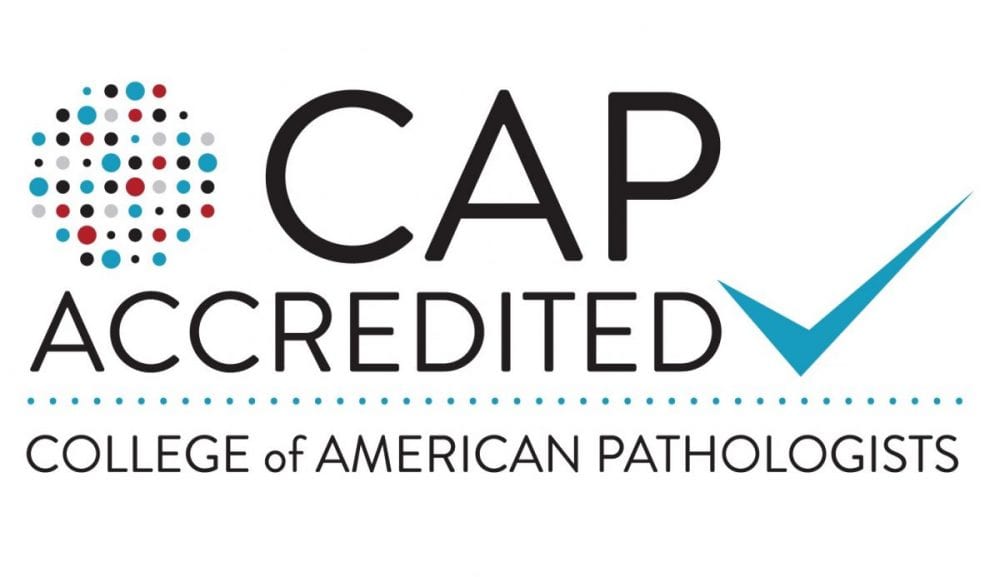 CAP Inspection and Accreditation
The Accreditation Committee of the College of American Pathologists (CAP) has awarded and renewed accreditation to Genetics Center based on results of a recent on-site inspection as part of the CAP's Accreditation Programs. Genetics Center's director, Touran M. Zadeh, M.D., was advised of this national recognition and congratulated for the excellence of the services being provided.
The U.S. Federal government recognizes the CAP Laboratory Accreditation Program, begun in the early 1960's, as being equal-to or more-stringent-than the government's own inspection program. During the CAP accreditation process, designed to ensure the highest standard of care for all laboratory patients, inspectors examine the laboratory's records and quality control of procedures for the preceding two years. CAP inspectors also examine laboratory staff qualifications, equipment, facilities, safety program and record, and overall management.
In addition to CAP, we also had a recent inspection by the Clinical Laboratory Improvement Amendments (CLIA) with total satisfaction and no deficiencies.
We always strive to provide our patients and referral base with the best service and patient care.