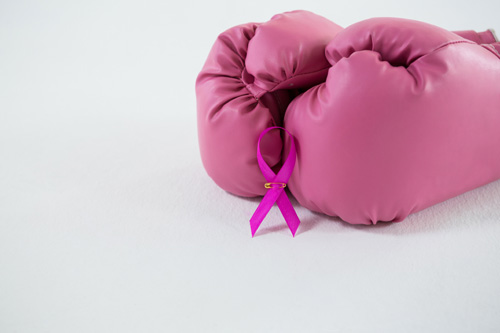 No one should fight alone
Genetics Center's genetic counselors can provide you with a personalized cancer genetic risk assessment. Appropriate genetic testing can be conducted through our in-house CAP accredited, CLIA certified, and Children's Oncology Group (COG) approved laboratory. Counseling gives you the opportunity to discuss your family history and have a genetic counselor review and assess your hereditary cancer risks. From there, genetic counselors can help you decide if genetic testing is the best option for you and your family. Individuals who know they are at a high risk of cancer then have the option of early detection through increased screening or intervention to reduce their risk. Together, counseling and testing can provide a better understanding of cancer risks and guide appropriate management for patients.
Genetic cancer counseling and assessment is beneficial for anyone with a personal or family history of cancer. All cancers are genetic and are sometimes inherited from family members. High-risk families include the following characteristics: multiple relatives with cancer, early onset (before age 50), and more than one type of cancer in the same person. Breast, ovarian, and colon cancers can also be linked with hereditary cancer syndromes. If you or your family has any of these risk factors, genetic counseling should be considered.
For Healthcare Professionals
Cancer is believed to affect more than one-third of the U.S. population and accounts for an estimated twenty percent of all deaths in this country.
Over the last few years, tremendous strides have been made in the early detection and treatment of various types of cancer. Conventional cytogenetic technology, fluorescence in situ hybridization (FISH), flow cytometry, and emerging molecular genetic techniques have played an important role in determining prognosis and appropriate management of some cancers.
Cytogenetic analysis of the cancer specimen involves far more than simply reporting the karyotype. The primary service to the referring physician is the detailed interpretation of chromosomal abnormalities and/or findings in the molecular laboratory in such a manner that facilitates decision-making in regard to diagnosis, prognosis, choice of treatment, and evaluation of the effects of therapy. The genetics laboratory and the cytogeneticist have thus become vital members of the team in the management of the care for the cancer patient.
Genetics Center has been recognized as a Children's Oncology Group (COG) approved laboratory, which ensures superb quality. We offer a state of the art laboratory and genetic counseling services to assist you in the care and treatment of your patients with cancer.
For information regarding our comprehensive cancer panel Click Here. And please do not hesitate to Contact Us for additional information.